Durable designs for women who work in manual labor
Physically demanding jobs may not be restricted to men anymore, but the women entering such careers are still finding it challenging to break into one aspect: work clothes.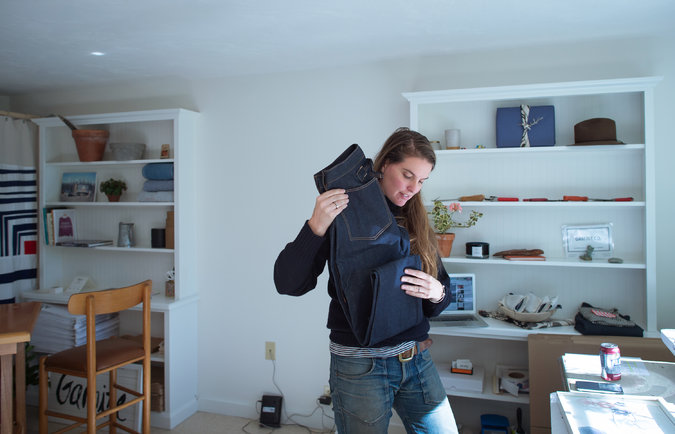 As more women are choosing careers once dominated by men, many are realizing that they do not have much choice for rugged, quality clothing suitable for manual labor.

To meet those needs, new entrepreneurs such as Taylor Johnston have set out to fill that niche. Ms. Johnston, greenhouse and garden manager at Isabella Stewart Gardner Museum in Boston, said she needed proper clothes that would let her be authoritative but comfortable at work. Men's wear did not fit properly, and she felt it made her look unprofessional.

"It was really about finding something that felt like I could be taken seriously in," Ms. Johnston said.





To address the need, she founded Gamine Company in 2014, based in Cohasset, Mass. Its goal: making workwear for women, including pants, overalls and coveralls.

Ms. Johnston is one of several entrepreneurs who have started companies to make work clothes designed for women's bodies. These businesswomen were driven to start companies because of a personal need, a lack of options in the market and a desire to support women's changing work roles.

Women still have a long way to go before becoming a critical mass in traditionally male-dominated fields, but there is a growing market in some sectors as women break into nontraditional jobs.

Start-ups see an opportunity as more women enter fields such as farming, ranching, welding and other labor-intensive careers.